BITS FROM THE DESIGNERS STATEMENTS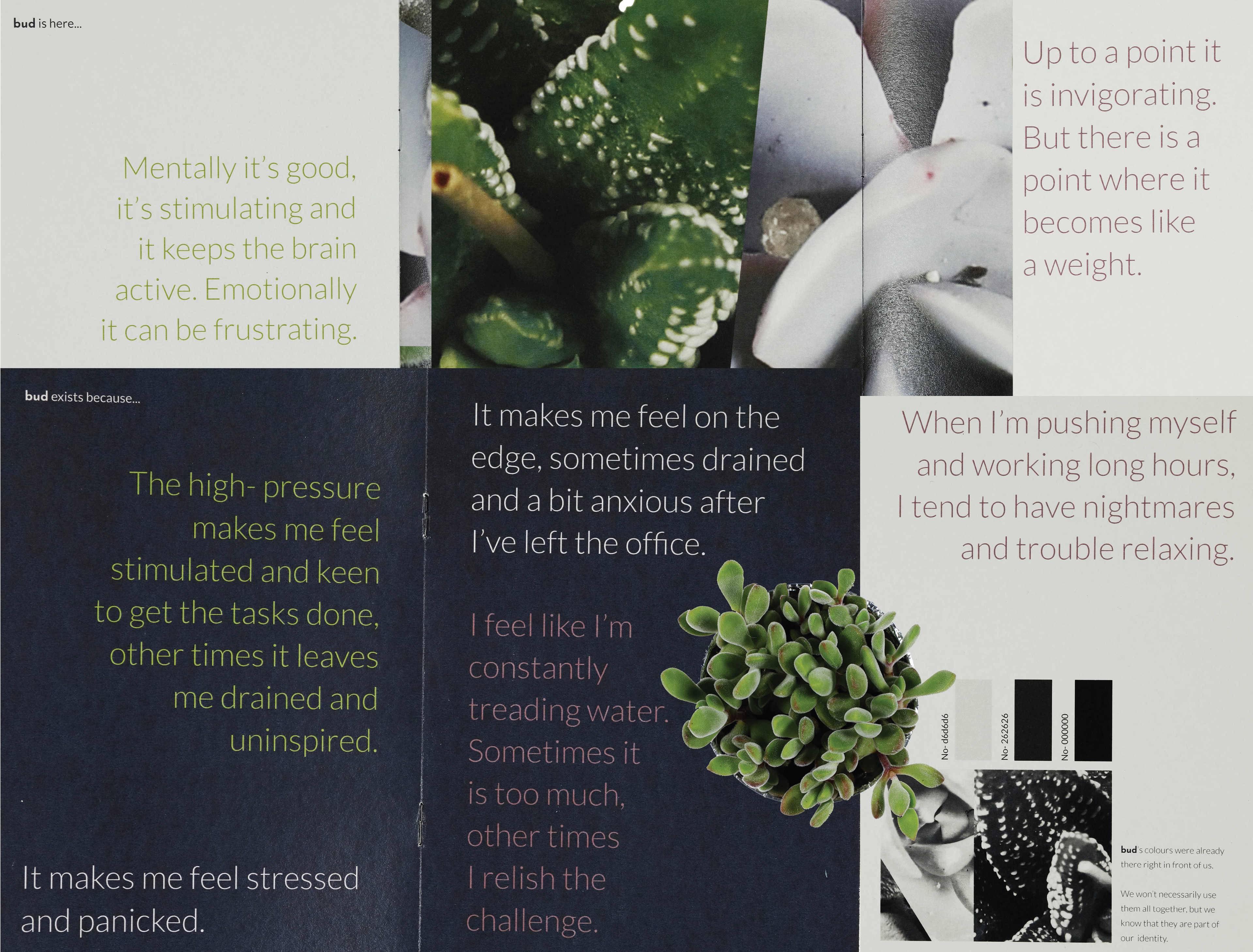 Bud

is born as response to real statements given by designers when asking how the high-pressure given by their work environment made them feel. My idea was to propose a scheme designed to support agencies in maintaining a healthy work environment, so to avoid burnout and anxiety, which according to the answers seems to be an issue whitin the design industry.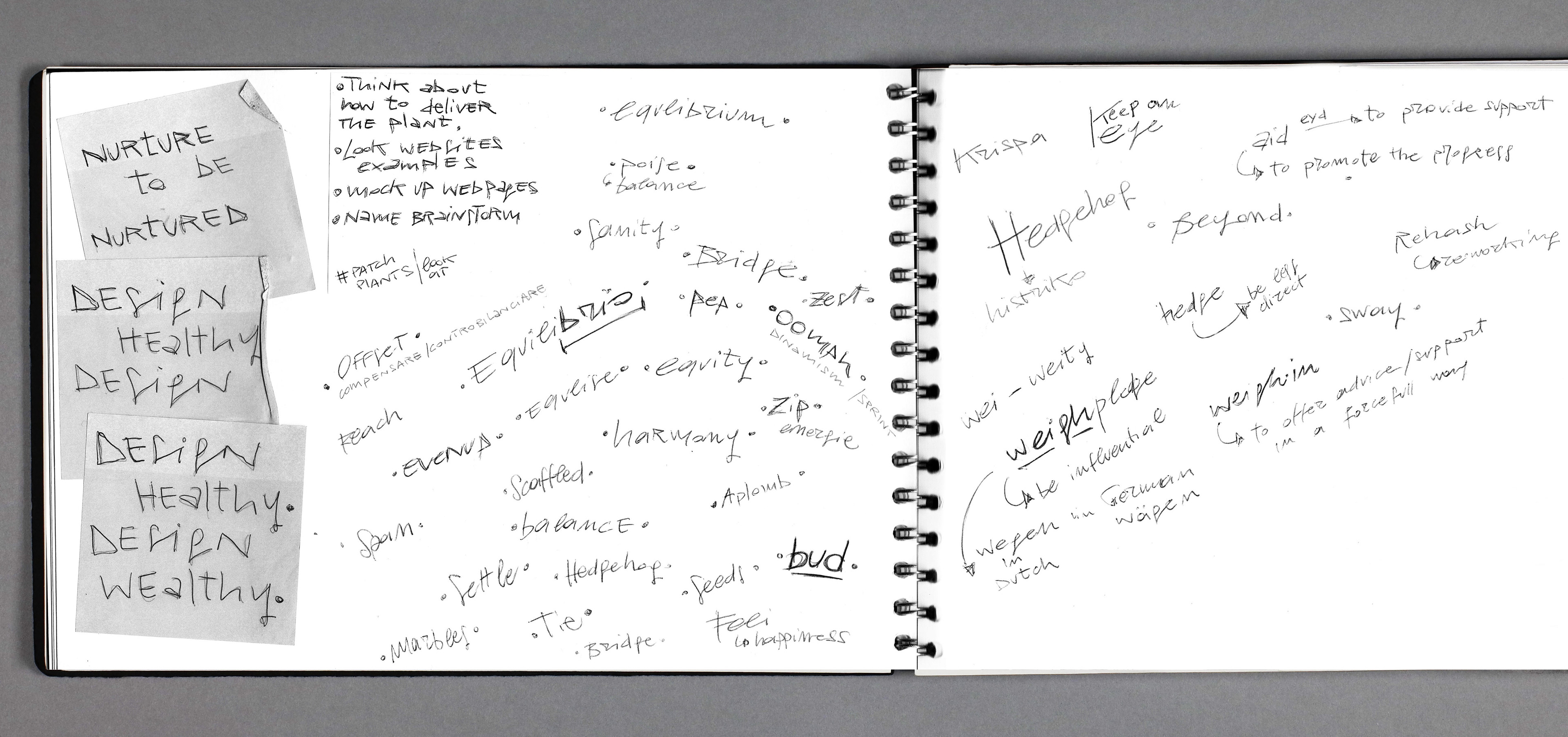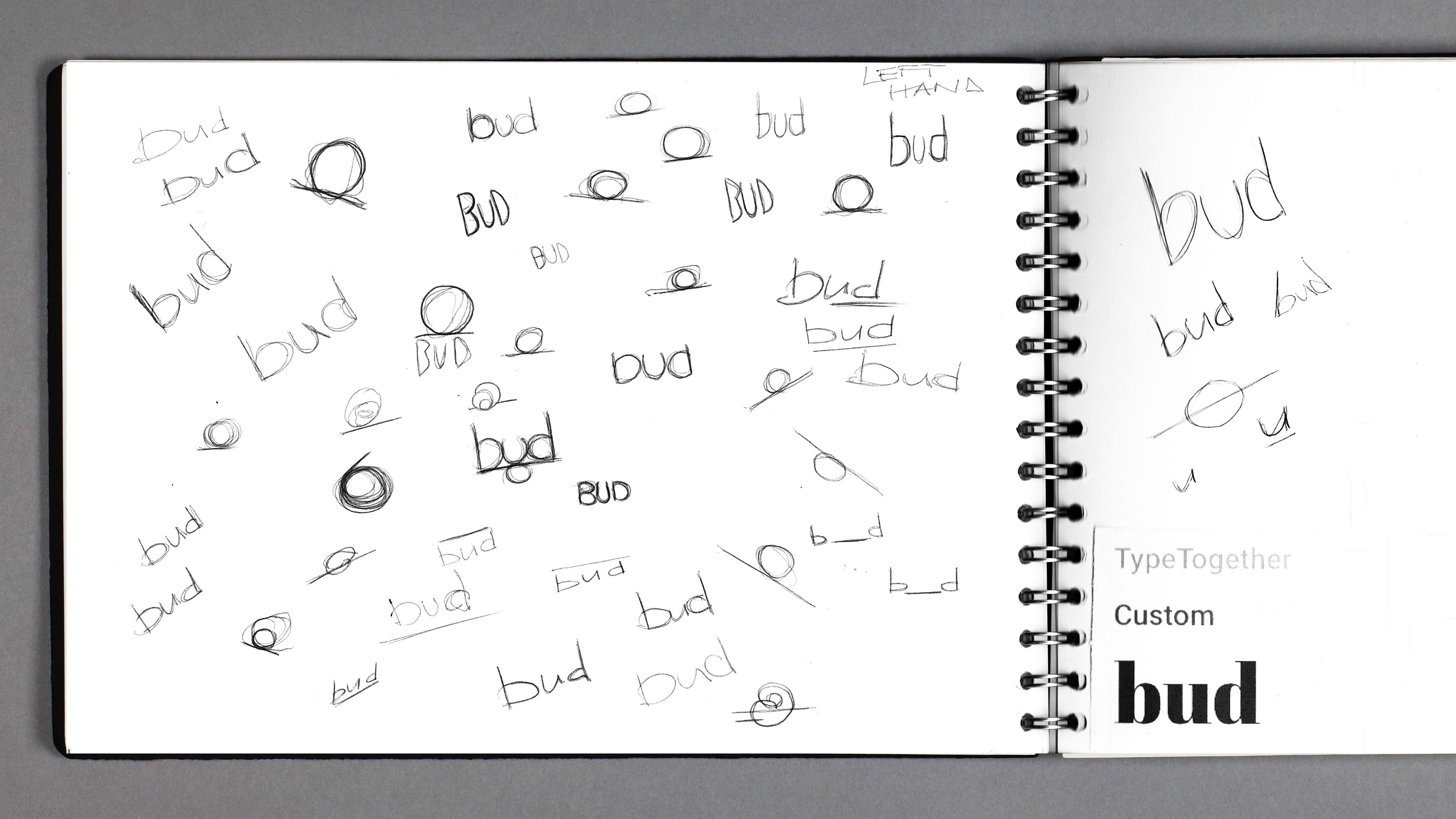 After exploring different words, meaning and in some cases also different languages came bud. bud is friendly and trustworthy at the same time, a buddy open to talking and ready to listen. While the initial idea was to hand draw the logo, playing with circles and lines to give that feeling of balance and friendliness; in a second time, I decided to go for a bolder and stronger mark.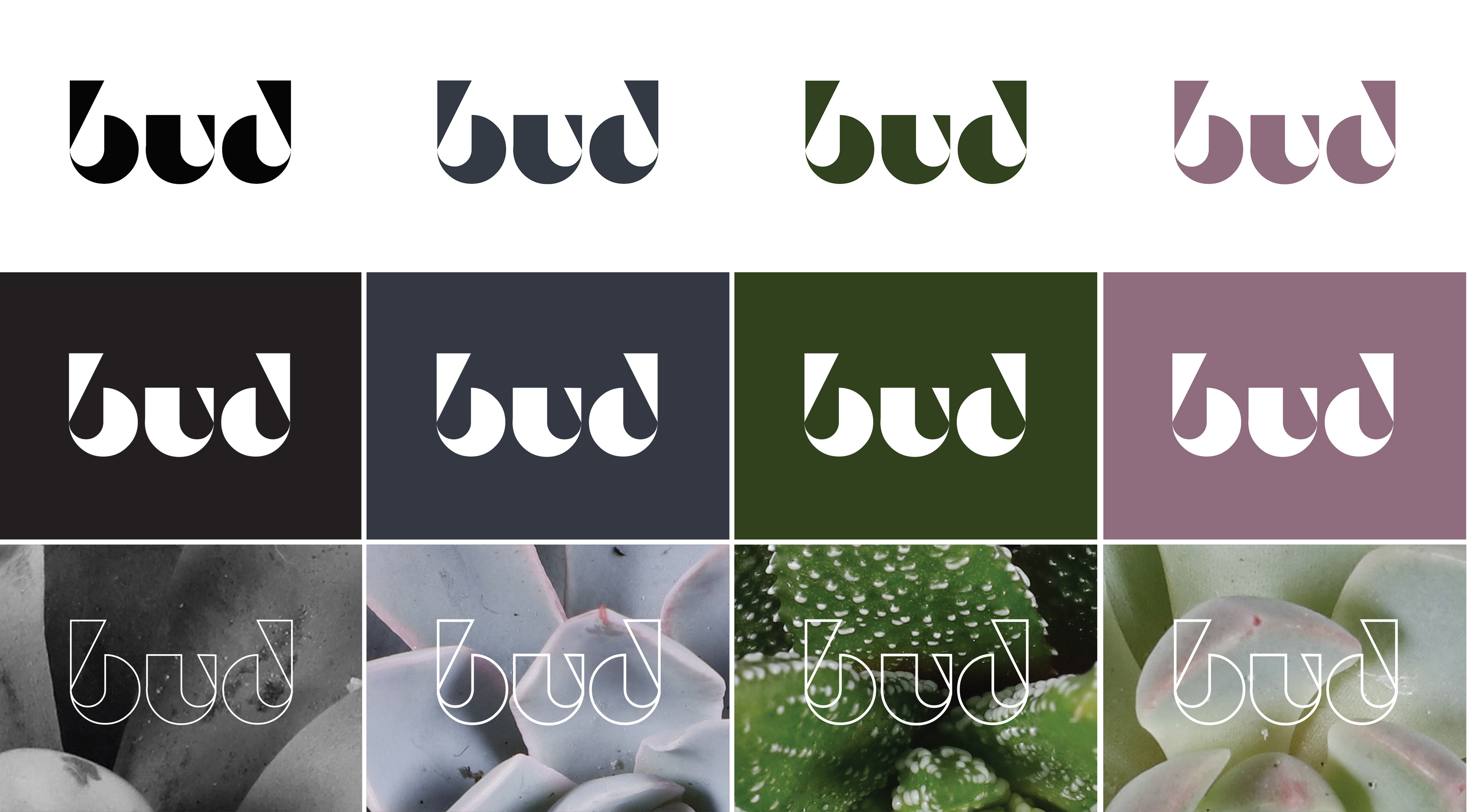 BuD 

promotes the importance of a work-life balance and so it does its identity. The choice of designing the logo using a font with the letters built on the same circular shape wants to transpire BUD main mission, which is to support design agencies in creating healthy and balanced work environments.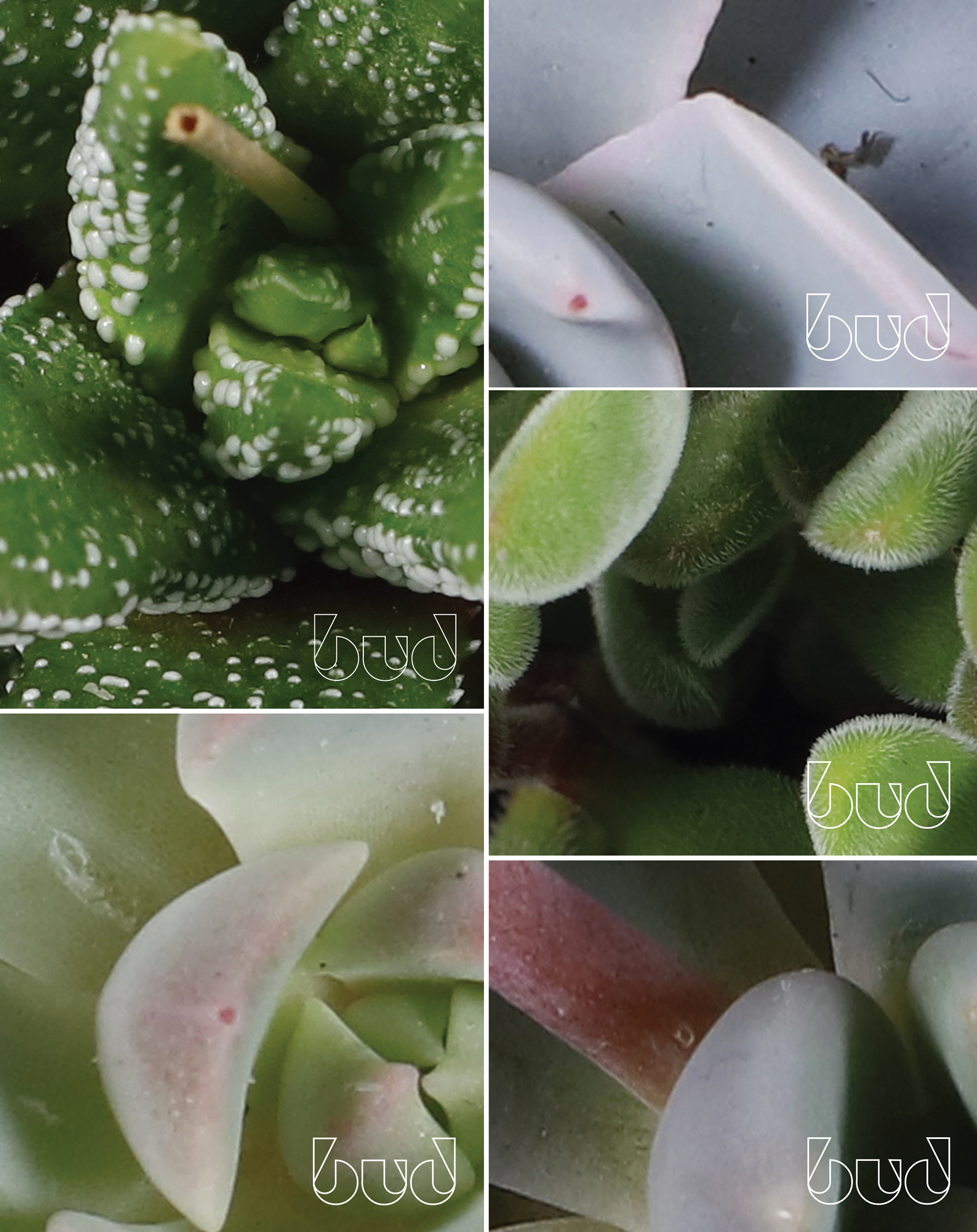 The visual branding was inspired by nature elements. The choice of using cacti as my visual language came because of their shapes, their calming shades, and also because just like designers, cacti are strong and independent but to flourish they need to be nurtured.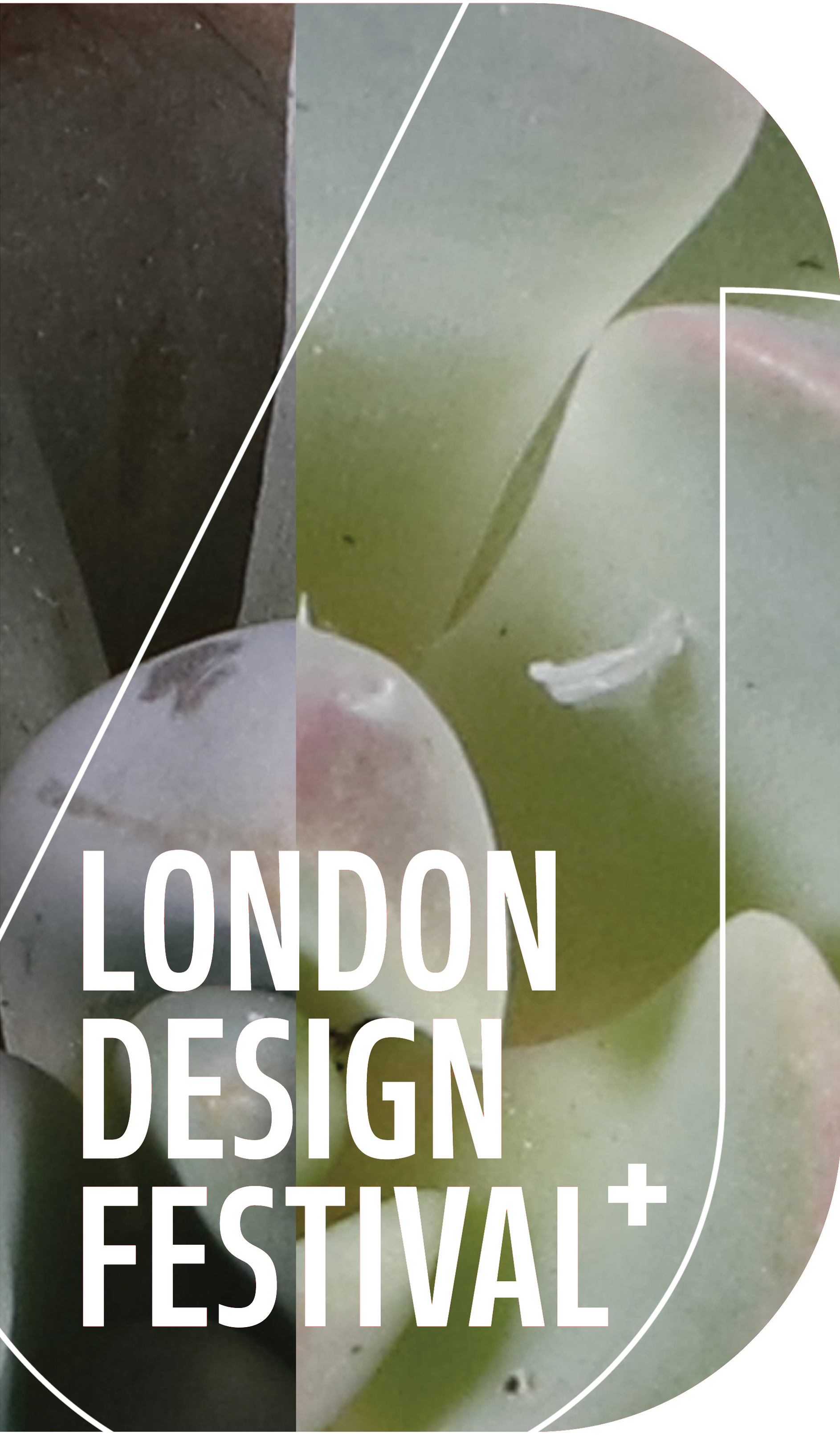 In partnership with events like D&AD and London Design Festival, BUD will reach designers, presenting its concept and promoting the pro of having healthy work environments during design related events.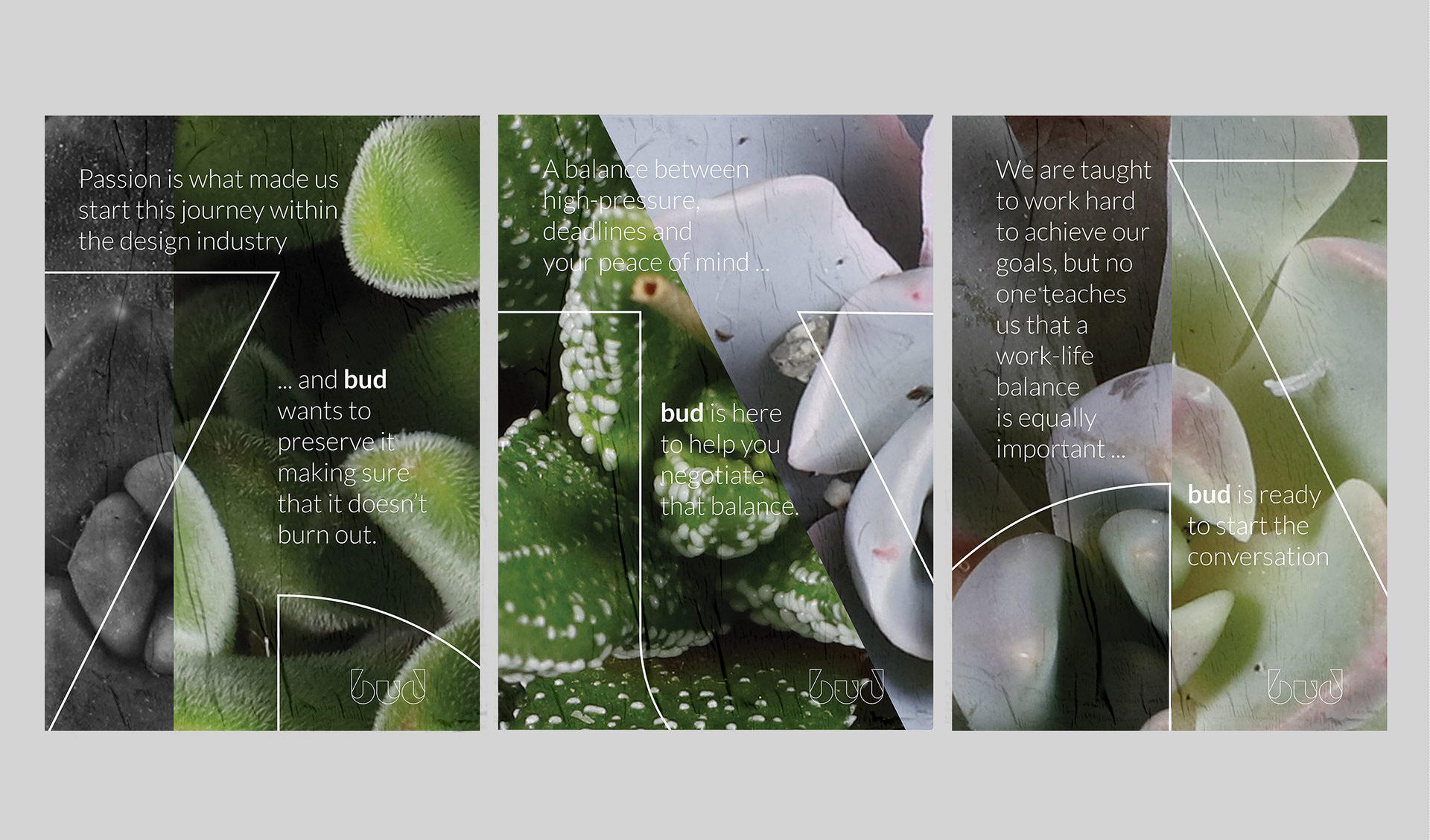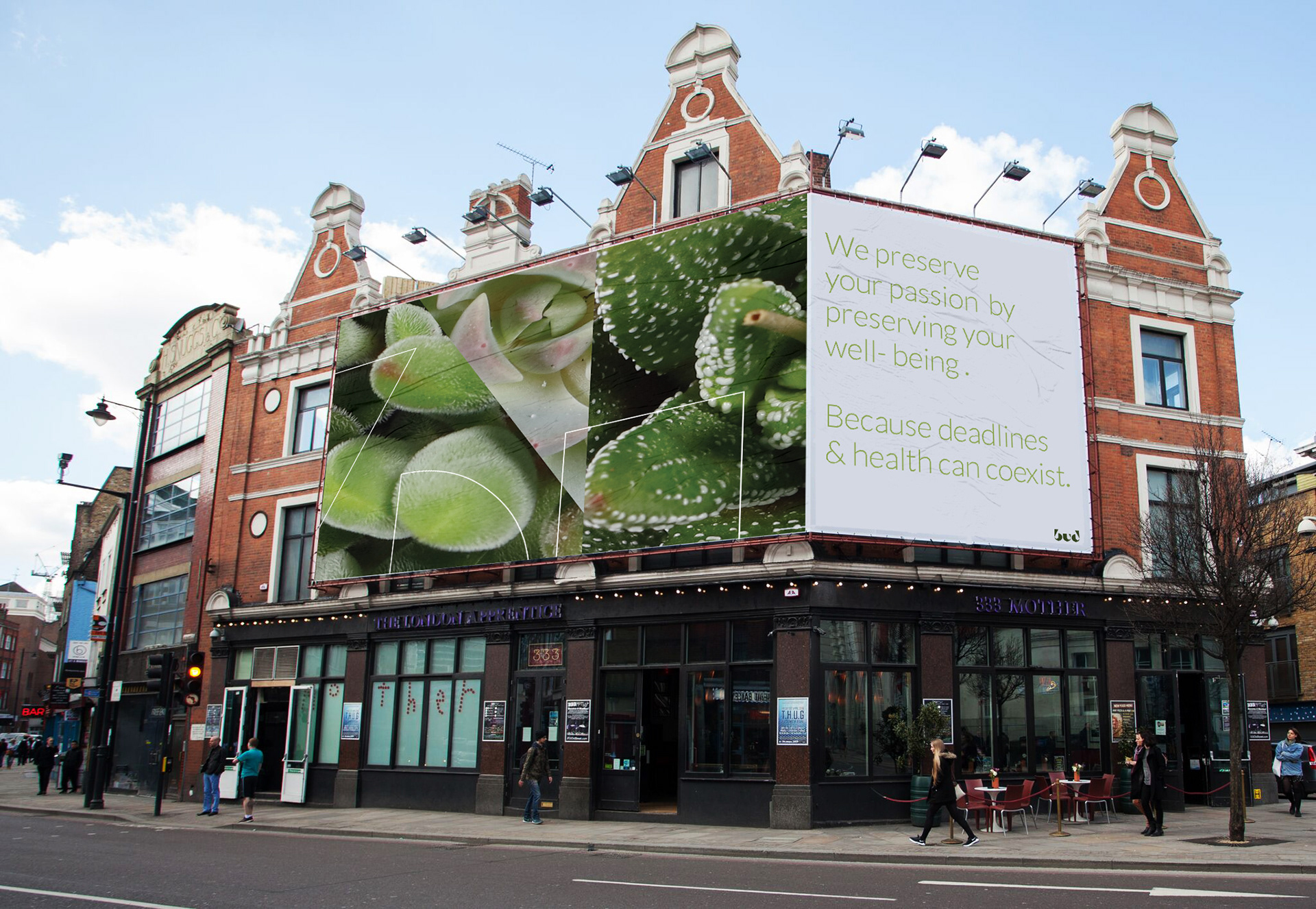 Billboards will be specifically placed in areas where design studios are located aiming to start conversations and break the silence if needed.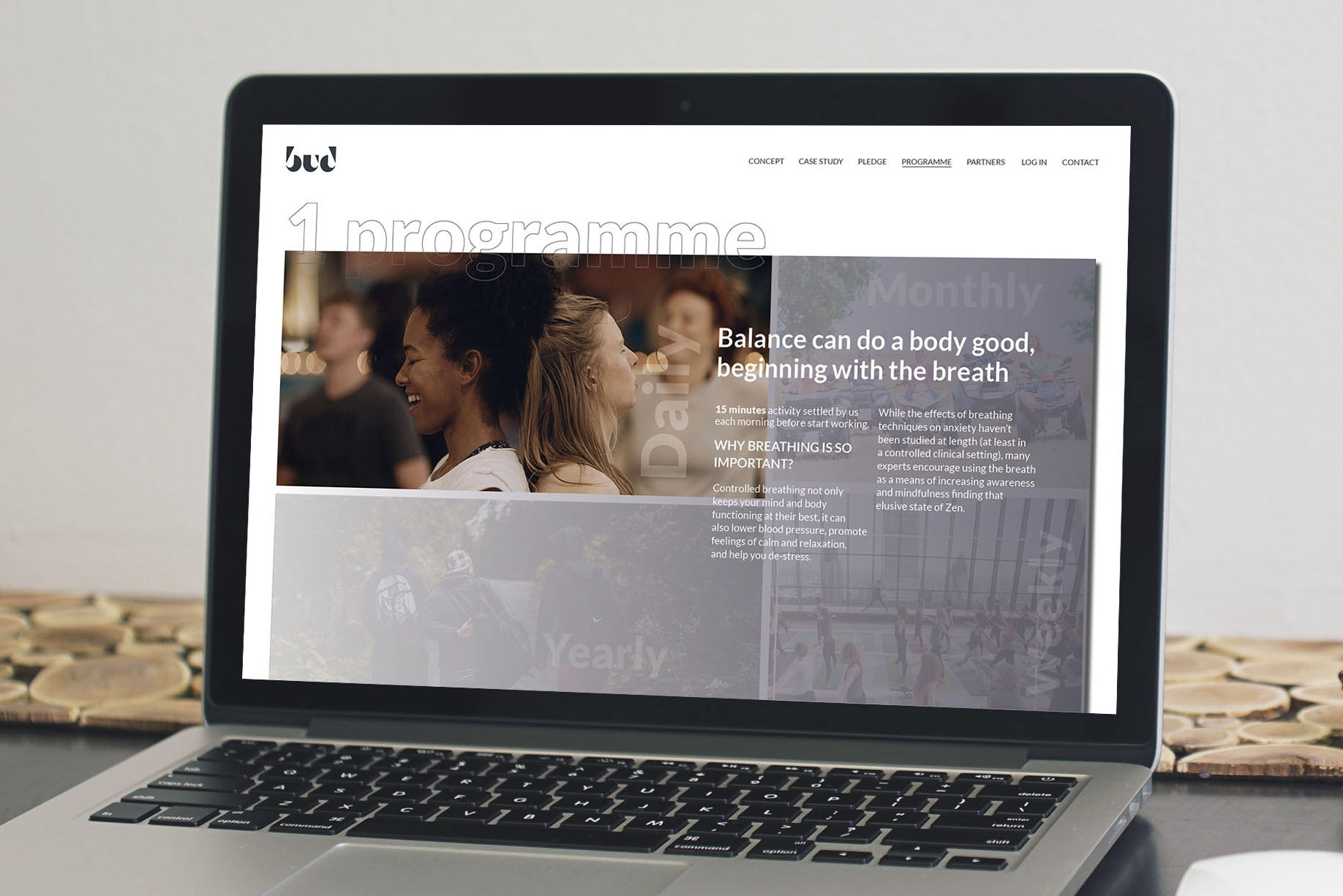 BUD approaches studios by sending them cacti and a leaflet with everything explained. We ask them to link the website and read through BUD concept and pledge. On the website, there will be different programmes to choose from, each of which has daily, weekly, monthly, yearly activities that reduce stress and improve well-being.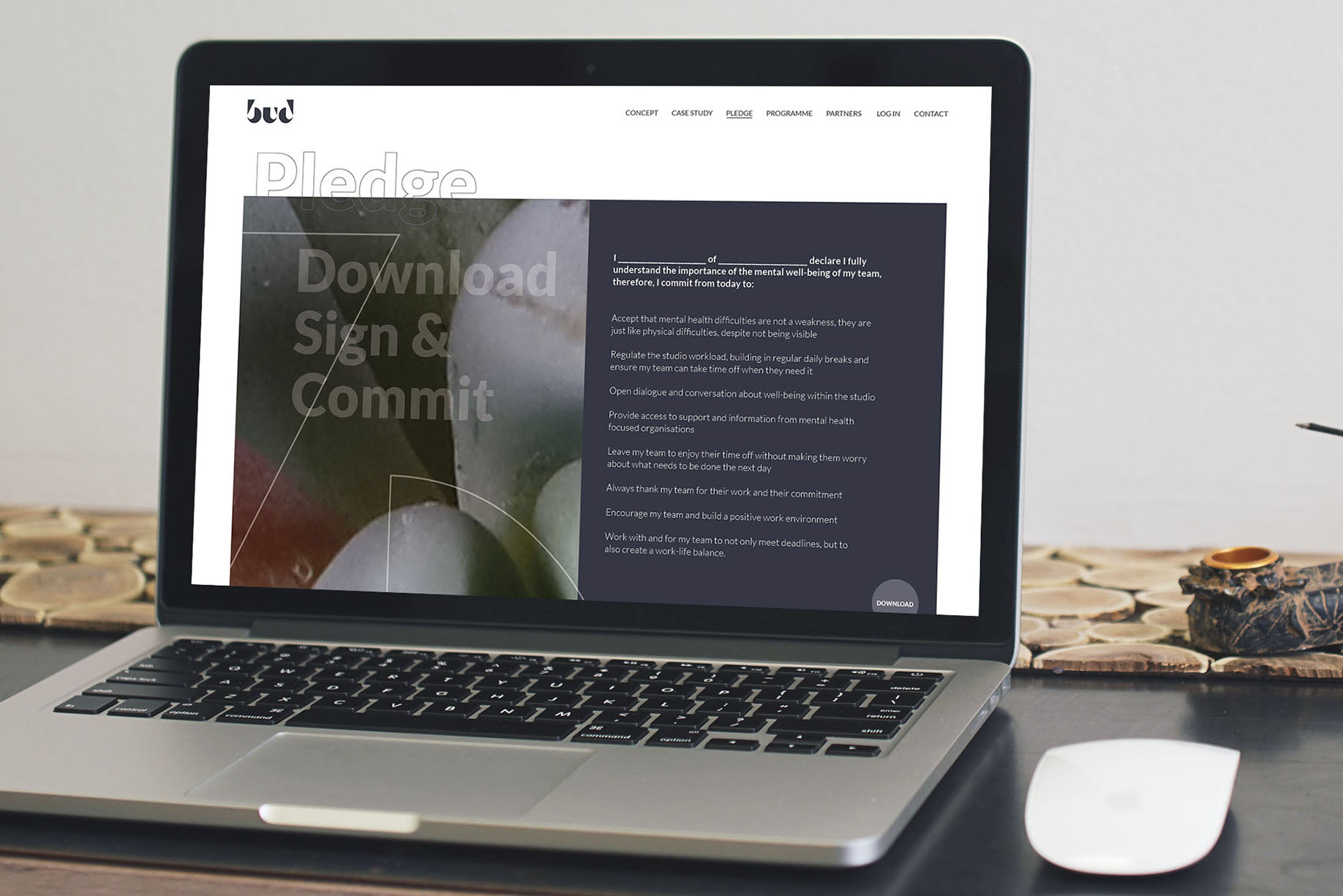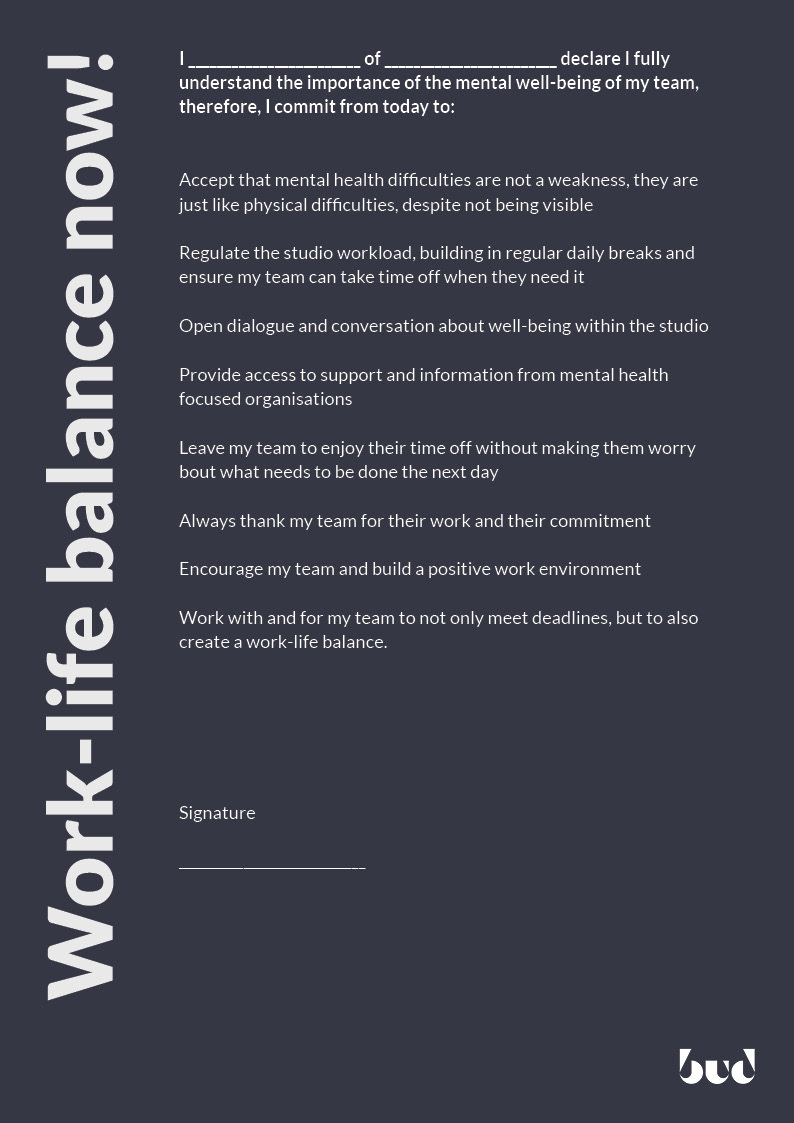 Once the studios signed joining the movement, they will receive a badge which will appear on their website. The idea is to create a movement through which work-life balance becomes a priority, therefore who looks the studio's website knows about their in-studio ethics.