Perfection Is Overrated

is born to celebrate imperfections and to demonstrate how perfection is not always needed. Throughout the process have been explored different ways to deliver the best strategy and campaign in order to educate people about food waste.
Perfection Is Overrated

uses imperfect veggies and cheeky sentences to remind you that food has to be eaten and not looked at, aiming to promote imperfect food, its flavour and change people's behaviour toward it.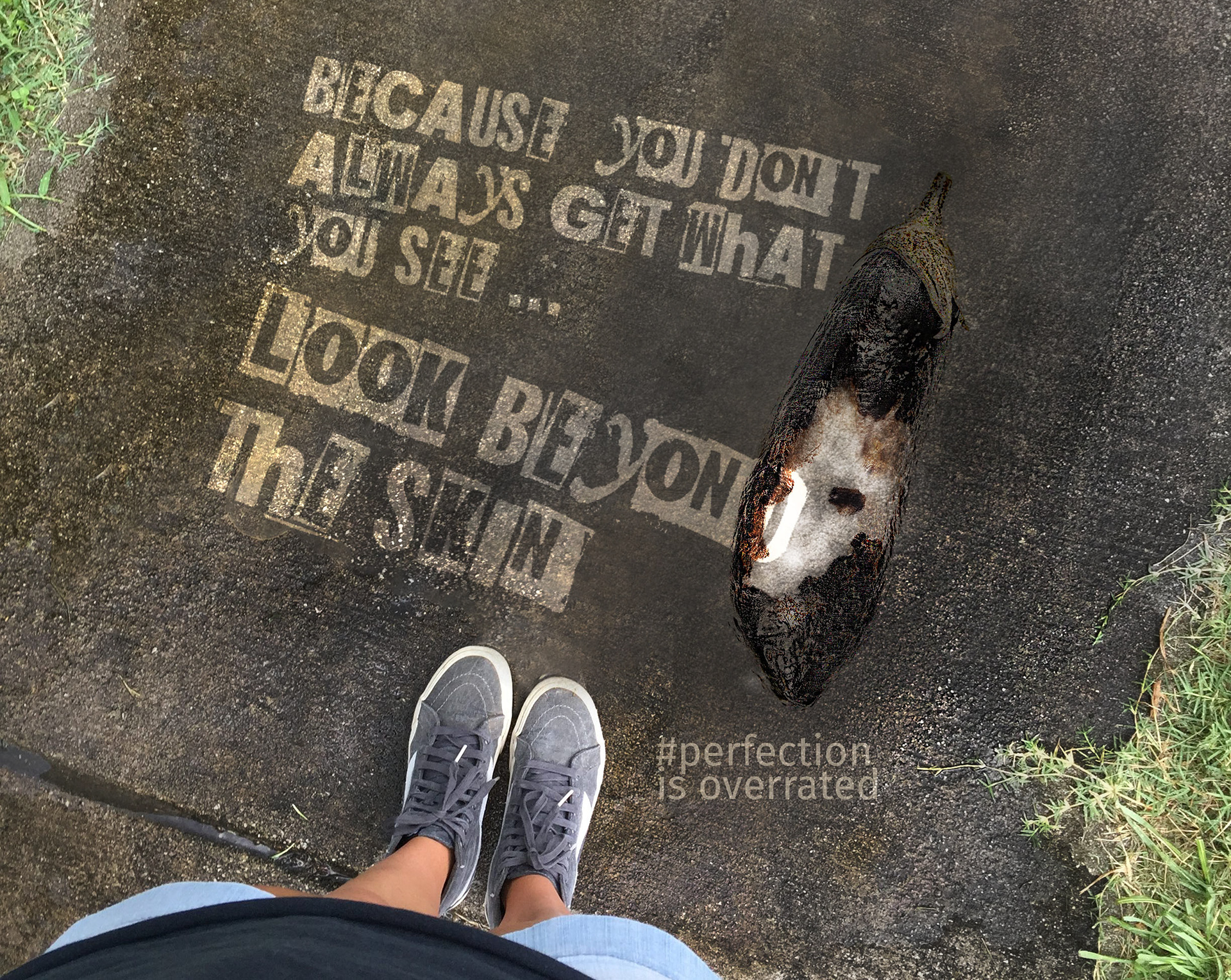 The idea of using inverse graffiti as method to spread the message in areas surrounding the shops, wants to highlight my aim of washing away the misbelief related to what good food is.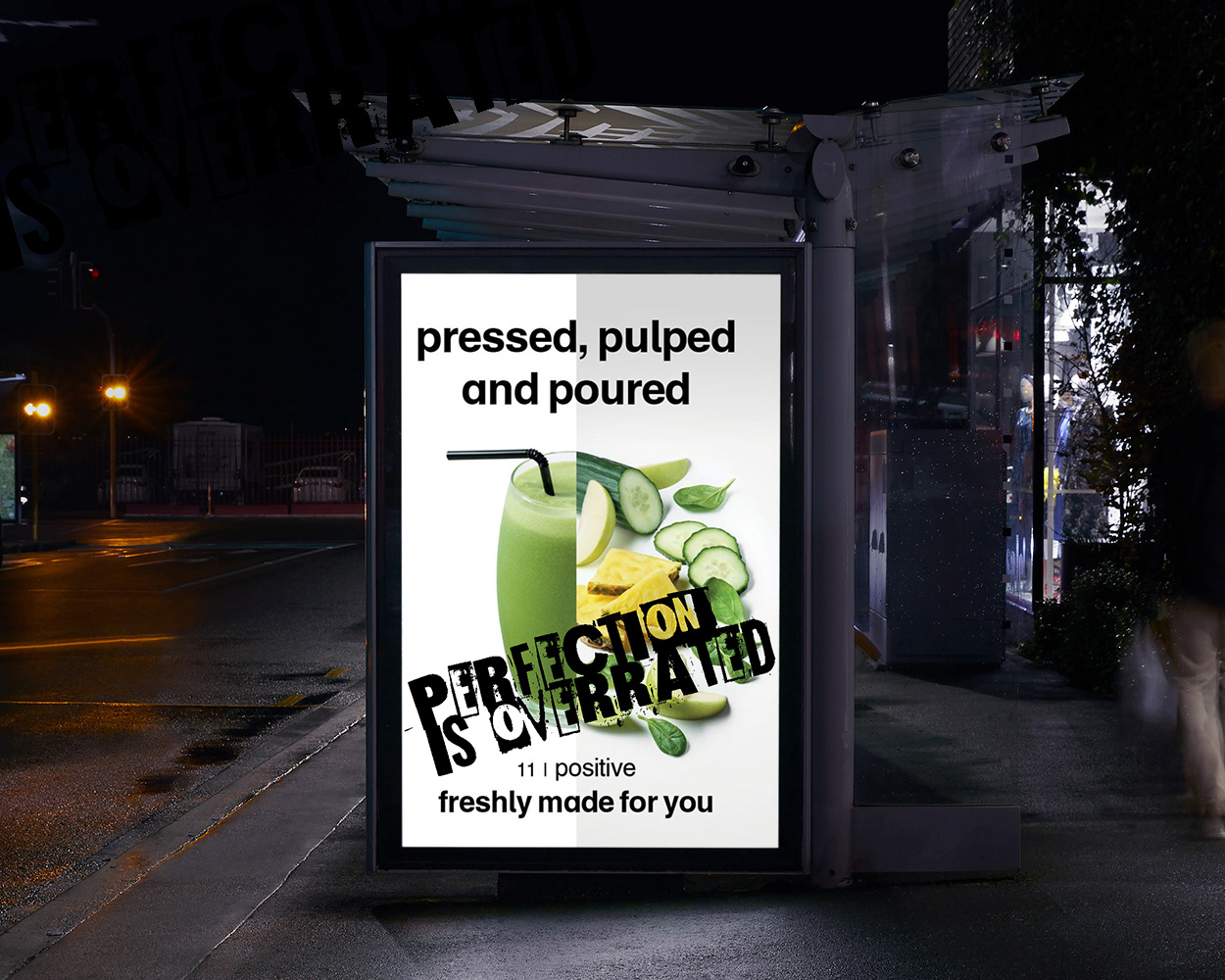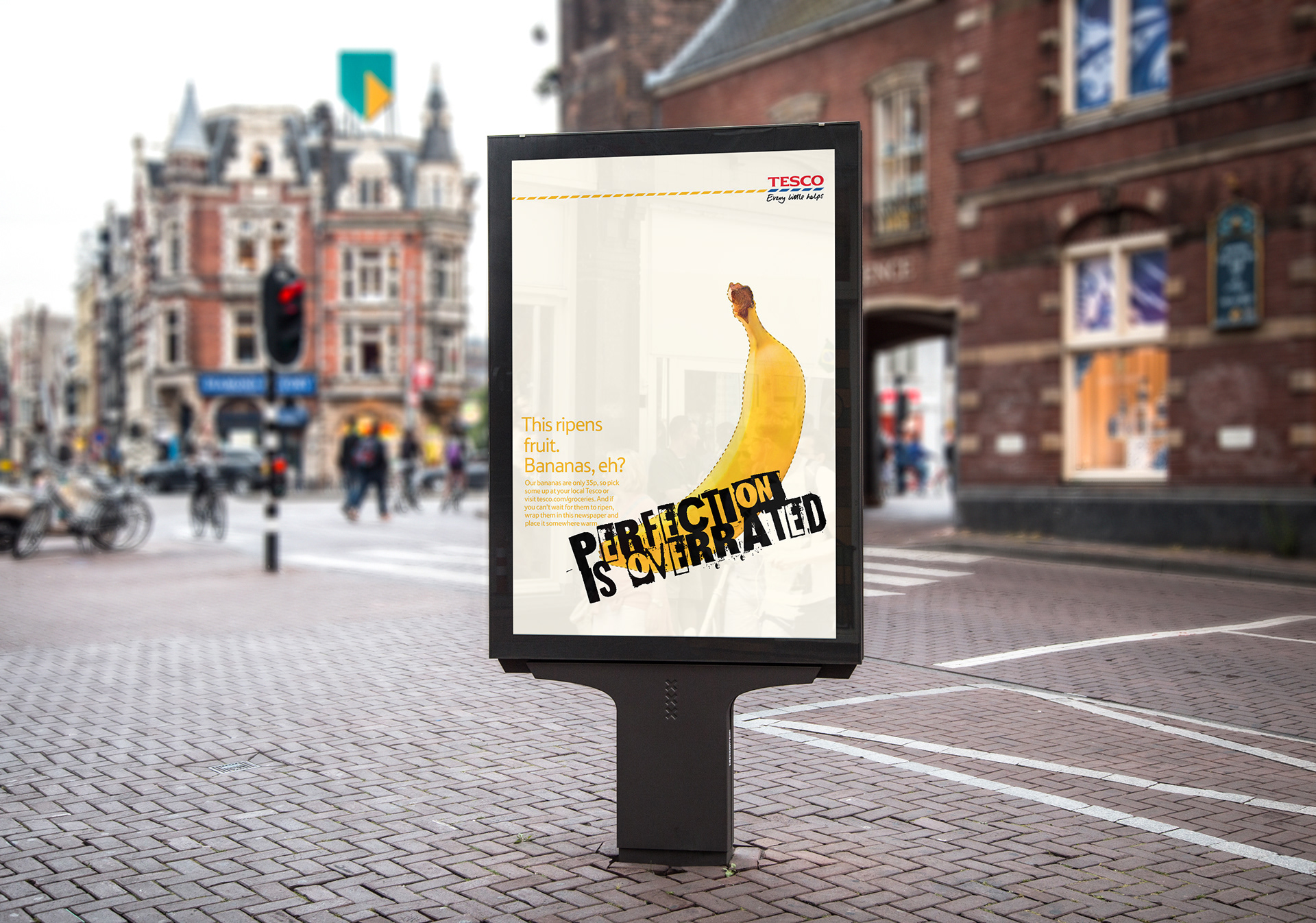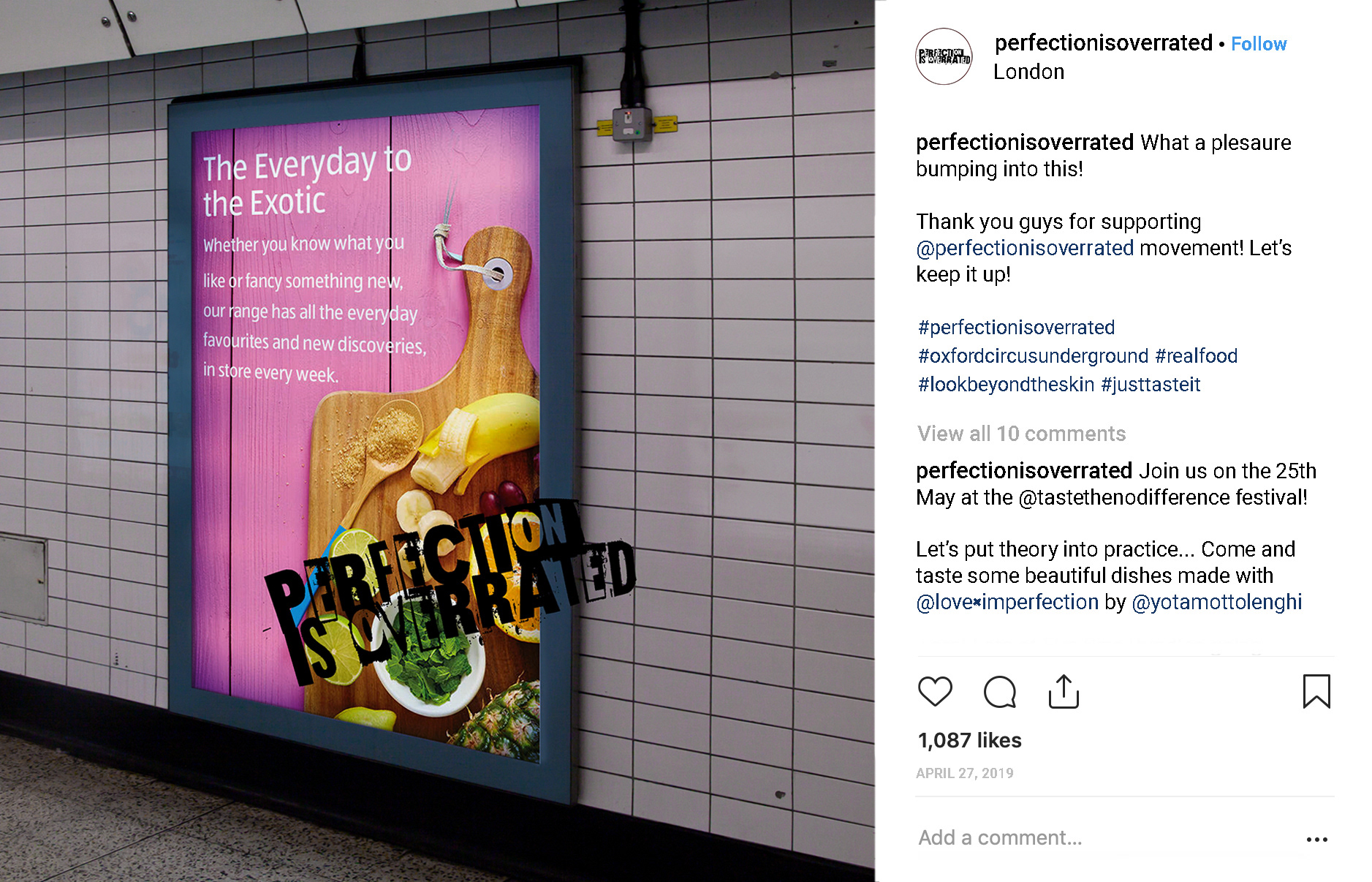 We are constantly surrounded by advertisements of shiny, perfectly shaped and almost unreal fruit and veg that pursue this concept of 

perfection = worth

, which makes sense in a way but on the other cause misconception and food waste. The guerrilla intervenes exactly on those misleading advertisements, and by distributing stamps and stencils during the events related to PERFECTION IS OVERRATED campaign, I want to invite people to take part in the movement against the wrong concept built around food.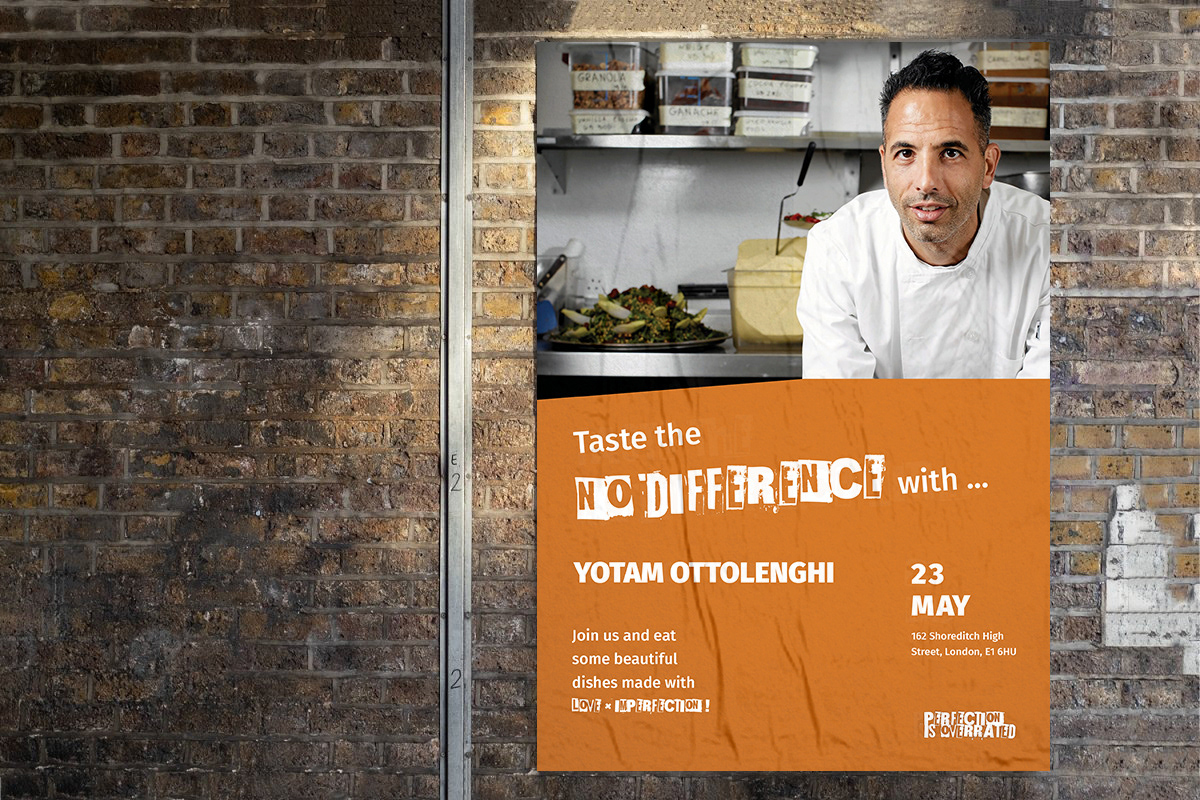 Taste the NO difference

is a series of events that aim to educate people about food. My idea is to collaborate with the worldwide famous chef Yotam Ottolenghi, who will help to celebrate vegetables showing how beautiful dishes can be be created with imperfect food.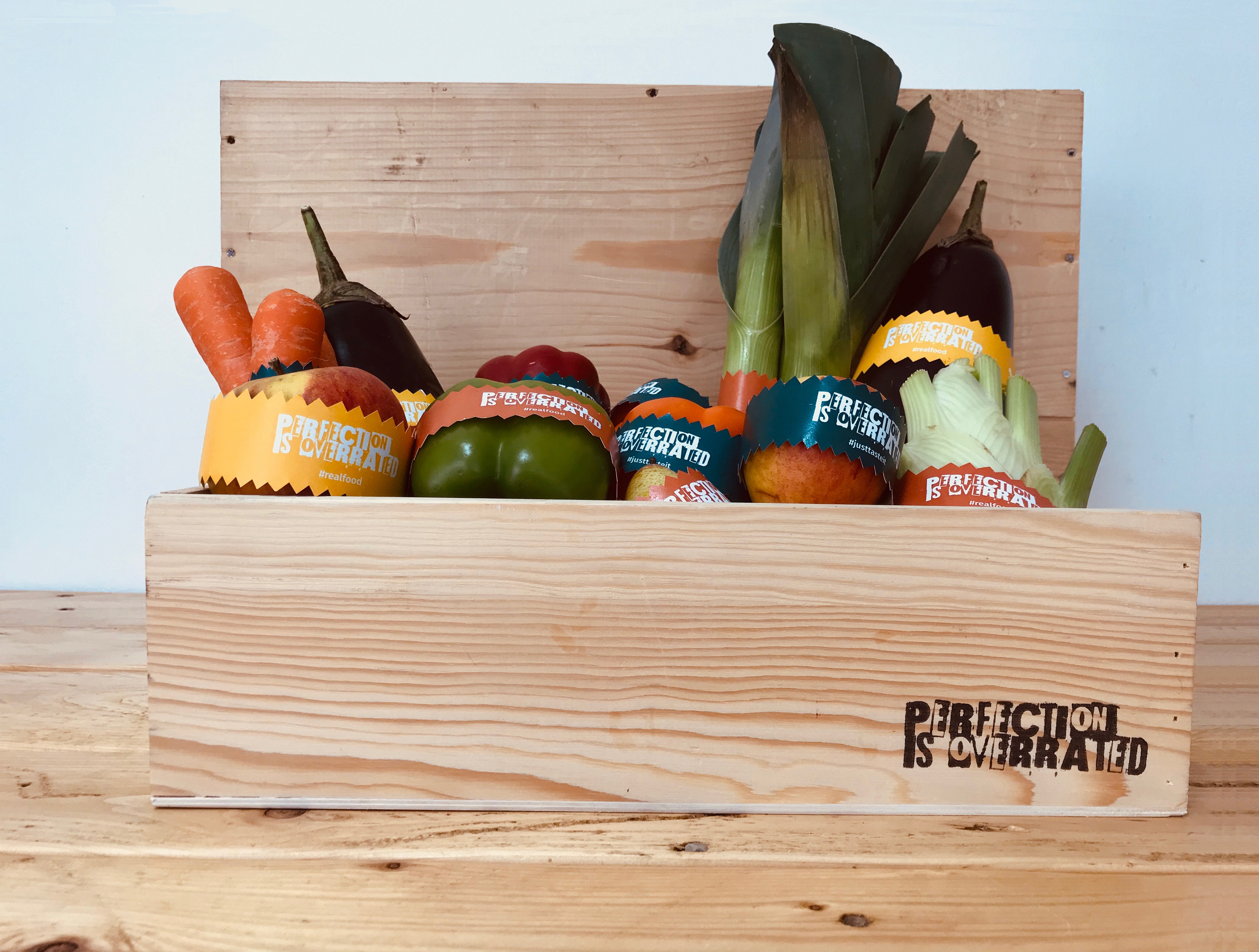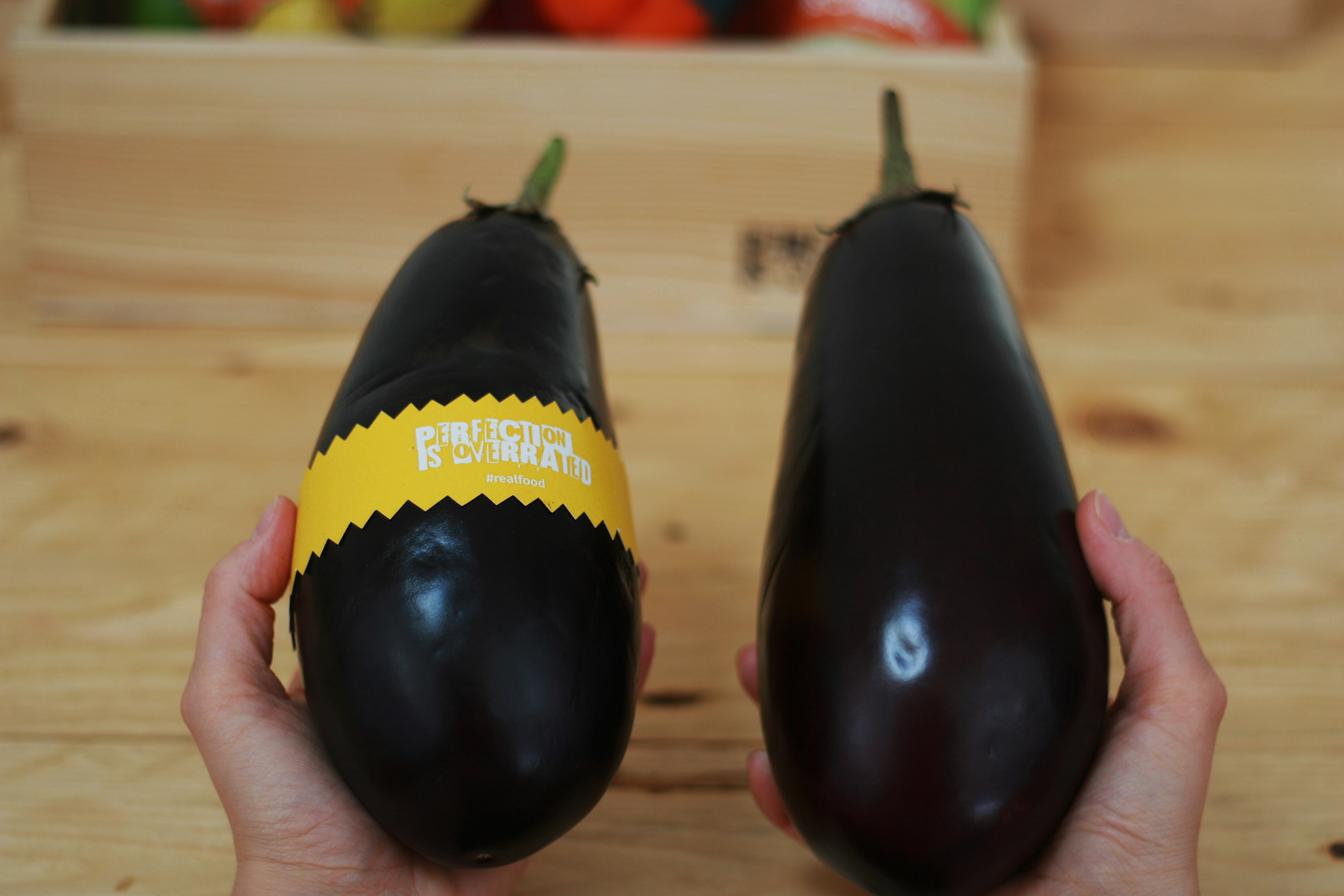 Buy one and get one imperfect for free

is an event part of the

Taste the NO difference

initiative, which wants to invite people to stop the judgment toward food. As the objective is to educate the audience I have thought to organise an event In partnership with the Whole food Market.
The idea is to stand in the shop giving to people 'one imperfect veg' for each perfect they bought so they can see and taste the NO DIFFERENCE.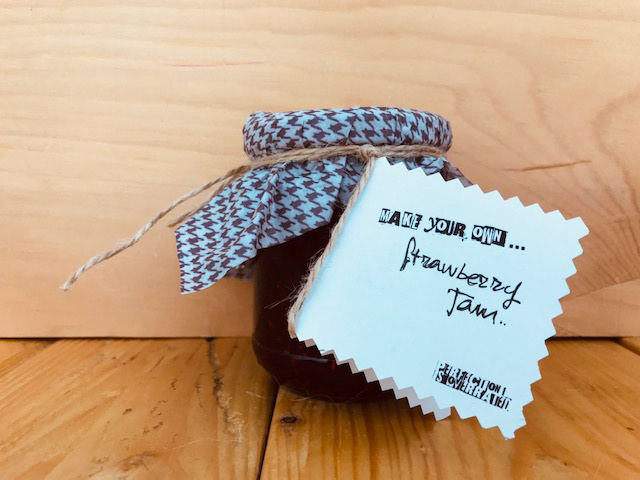 As I believe education is powerful to make positive changes, I have thought to create the 

Made with... Love&Imperfection

products. I want to give people the tools to independently save their imperfect food by giving them the recipes to make their own at home.
Perfection is Overrated
wants to be a kick start to change the attitude towards the imperfect food people avoid to buy or throw in the bin thinking is not good to be eaten.